To create a template go to Certificates & Templates>Certificates and the following will be displayed:

Step 1
Once in the Certificate section, select the certificate you would like to create a template with.  Select the certificate, right click with the mouse or click the option on the right hand side and select Create a Template as shown in the image below:

 Step 2
A pop up box will then be displayed asking you to create name for your new template certificate as shown in the image below.  Once saved select Certificates & Templates>Templates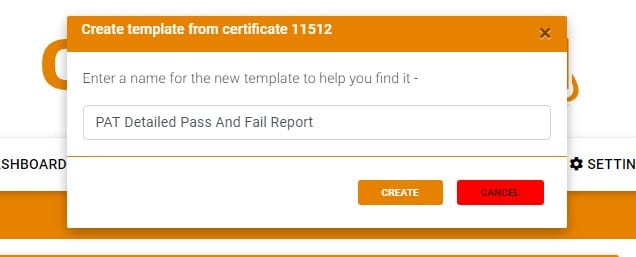 Step 3
As shown below, in this section, you will then be able to see all the templates you have created.  If you then right click the template you require and select Create Certificate, the template will be created once you have added your chosen customer and site details. Note: your certificate will be saved to Certificates & Templates>Certificates.  It will be the one at the top of your list.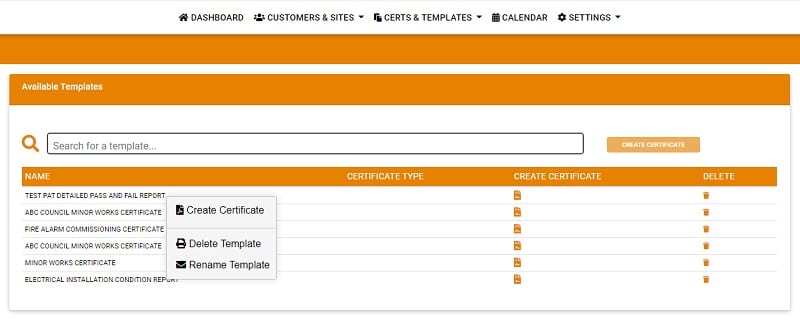 Start Your Trial Now
For your FREE 14 day FULL ACCESS trial
Already a Customer?
Log into your account now!
Address
3 High St. Tuddenham
Bury St Edmunds Suffolk, IP28 6SQ
Email
support@cscerts.co.uk