Gas Safety Certificates
CS Certs provide a large range of Gas Safety Certificates. All certificates have the Gas Safe Logo on and are fully approved by the HSE. Complete your certificates and either print or save them as a PDF document that can be sent directly to your customers.

Available Gas Safety Certificates
Landlord / Homeowner Gas Safety Record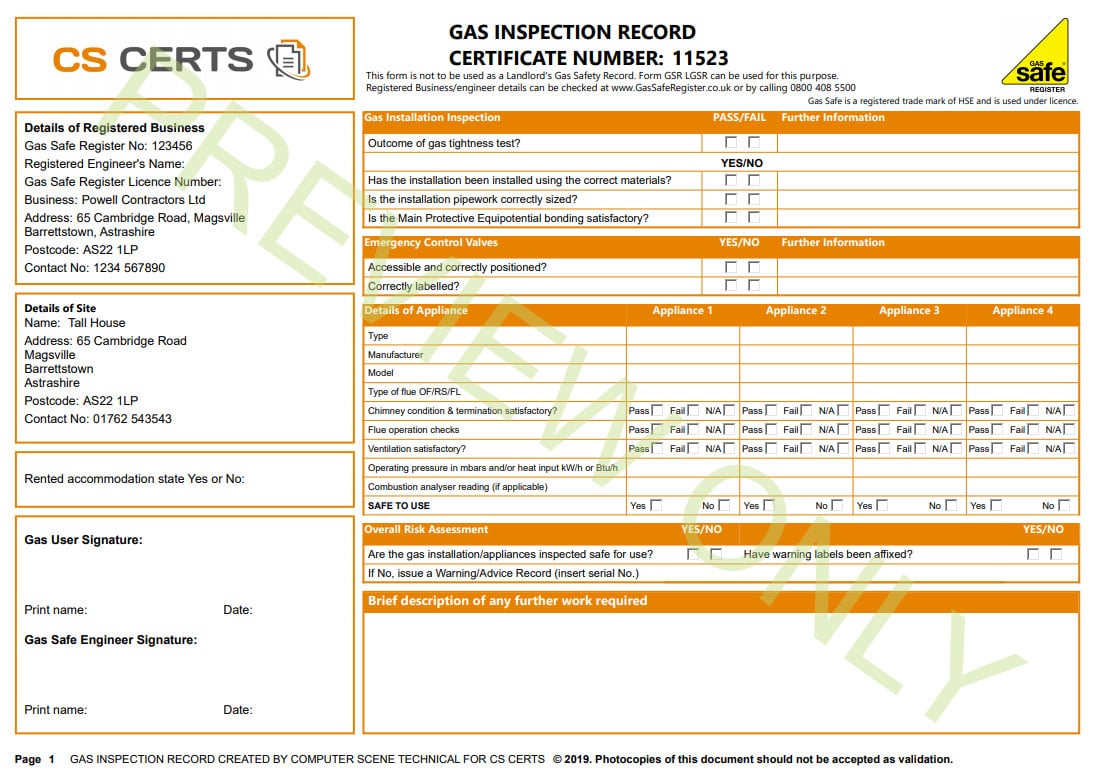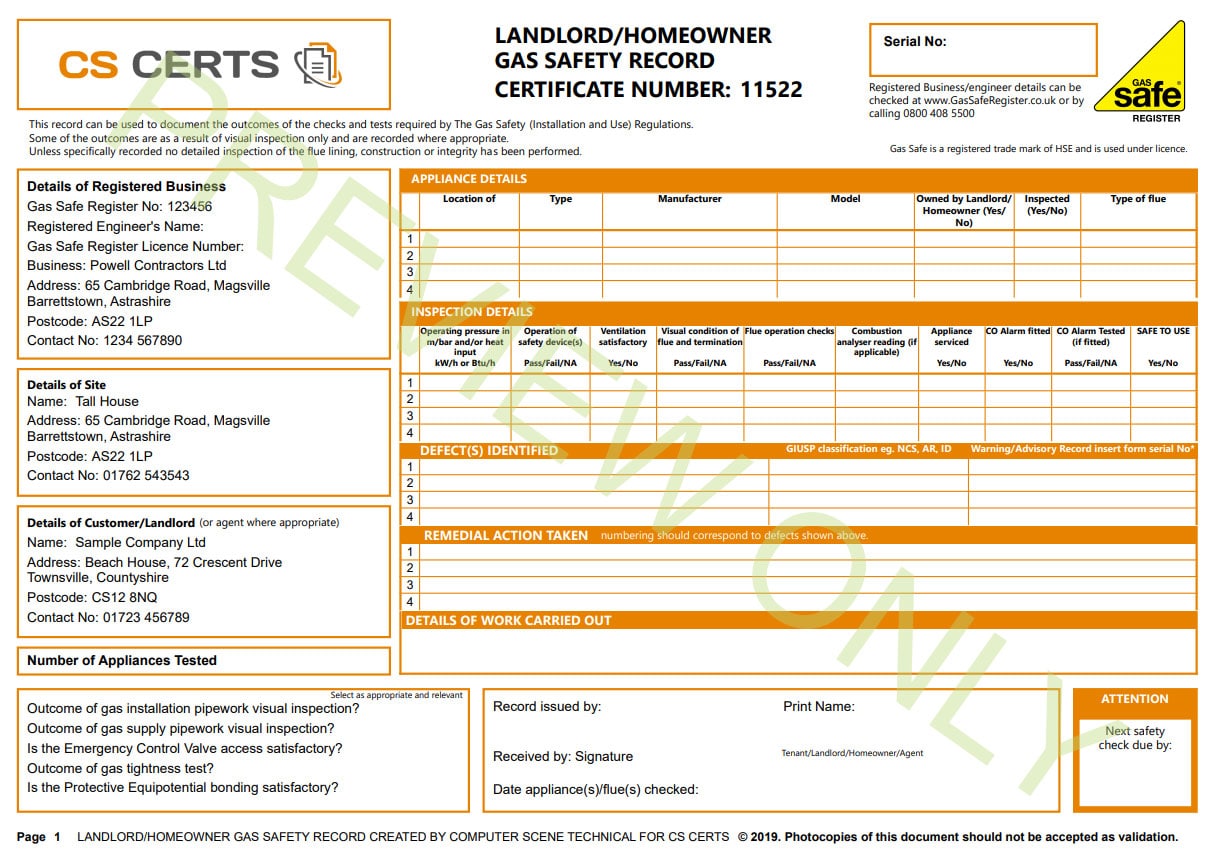 Gas Inspection Record
Plus many more gas safe certificate types
Gas Safety Certificates Created Online or Offline
Create your gas test certificates on any device with or without an internet connection and email them directly to your customers. Store all your Gas Certificates online in one location. Easy to search and find any certificate. Create jobs and reminders.