How to add a user and set permissions
Please note that you need to be an Administrator to be able to add a new user.
Step 1
To add a new user go to Settings>Users and the following will be displayed: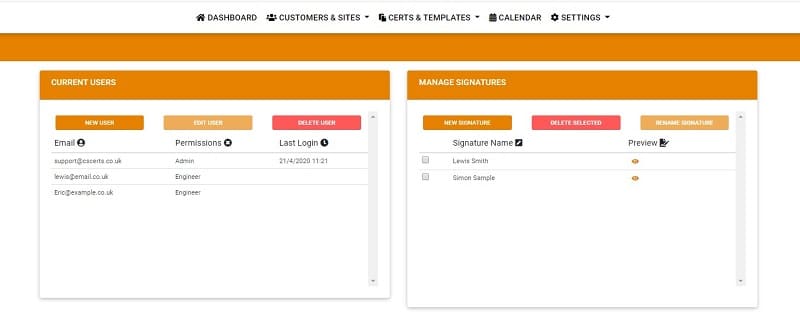 Step 2
Select New User and aA pop up box as per image below will be displayed. Enter the details of the new user and select the permissions required.  The permissions on the right hand side will highlight to show you permissions allowed. Press Save.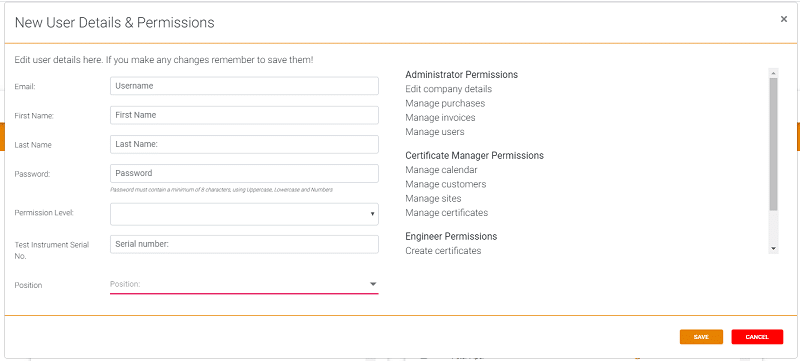 You also have the features to Edit or Delete a user.
Start Your Trial Now
For your FREE 14 day FULL ACCESS trial
Already a Customer?
Log into your account now!
Address
3 High St. Tuddenham
Bury St Edmunds Suffolk, IP28 6SQ
Email
support@cscerts.co.uk